For more information about the KeyBank Art House at Edgewater, please contact: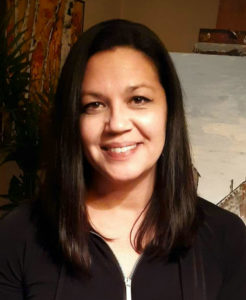 Susan Gutierrez
Art Teacher/Art Coordinator
Phone: (716) 661-1076
Susan Gutierrez accepted the art teacher/art coordinator position in 2016 for the Resource Center's art program. Since then, Susan has expanded the art program by adding drone photography and iPad art.
Susan teaches many different art classes to the people receiving supports through The Resource Center in both the Jamestown and Dunkirk areas. She also helps the artists showcase their artwork to the community at different venues both local and statewide. Susan is a local artist and is on the board of the North Shore Arts Alliance and participates in regional art shows.
Susan is thrilled to be able to expand the art program even more by offering art classes to not only the people that receive supports through The Resource Center, but to the community as well at the new KeyBank Art House at Edgewater.